My new version of the RF Deck works well enough to post a picture of it. I haven't gotten beyond bench testing with no modulation but so far so good.
What I believe is unique about it is that the FETS are mounted directly on to CPU type fan/heat sinks. Each pair has its own heat sink and they are of course isolated from each other.
In the photo, the signal conditioning board is mounted on another heat sink for the drivers. I suspect the fan is not required on this one as there seems to be enough air flow from the other two to cool this one.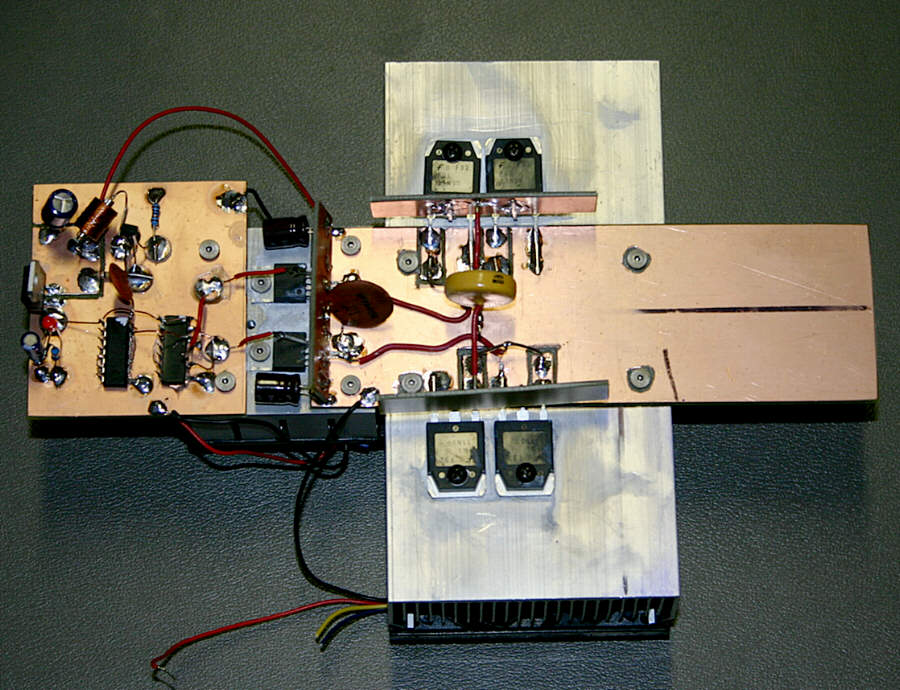 I did extensive testing of heat transfer using one fet and the smaller heat sink and found a consistant 50 to 100 deg F difference between the case temp and the heat sink temp when using silipads. I don't know if this is enough difference to mean much but virtually every FET failure I have had was a heat sink problem so I took this approach so I could mount the FETS directly to the surface with nothing but grease.
The small sink was more than adequate for 2 FETS in the 200W version but the new ones I ordered turned up about twice as big but I used them any way.
I have mounted the board behind the panel since taking the pic and will do more testing tonight.
js