Well seems i joined some time ago, but what that signup was/is lost. So I'm not so new to this forum. But I have returned.
Lots of questions:
1. Using the 24 FET version, what power supply requirements are necessary to use it with the PWM rev D?
2. The latest version , 24 FET shows a current requirement of 25.6A, and is this correct because the power supply rev D shows an 8A transformer. A slight mismatch. Also I heard that the filter caps are on the small side uF-wise.
3. Can large mica caps be used for shunt caps like :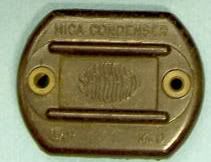 or the 2 eared version: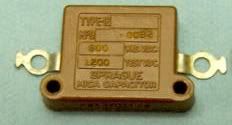 ?
4. Is the PWM rev D sufficient to modulate the 24 FET to 100%?
5. Full RF current passes through the efficiency board from the PWM? If so the traces look small for 26A.
6. A general clue as to what is grounded as common or what is not in assembly. For example driver to RF out I have down, i.e. seperate RG-175's to and fro. Anywhere else special grounding rules apply?
7. Does Kapton MT burn with an ordinary cigarette lighter? Frank? I'm also experimenting with your method as well.
As always, thanks. Tom KA1HNH